Nicholas & The Magic Box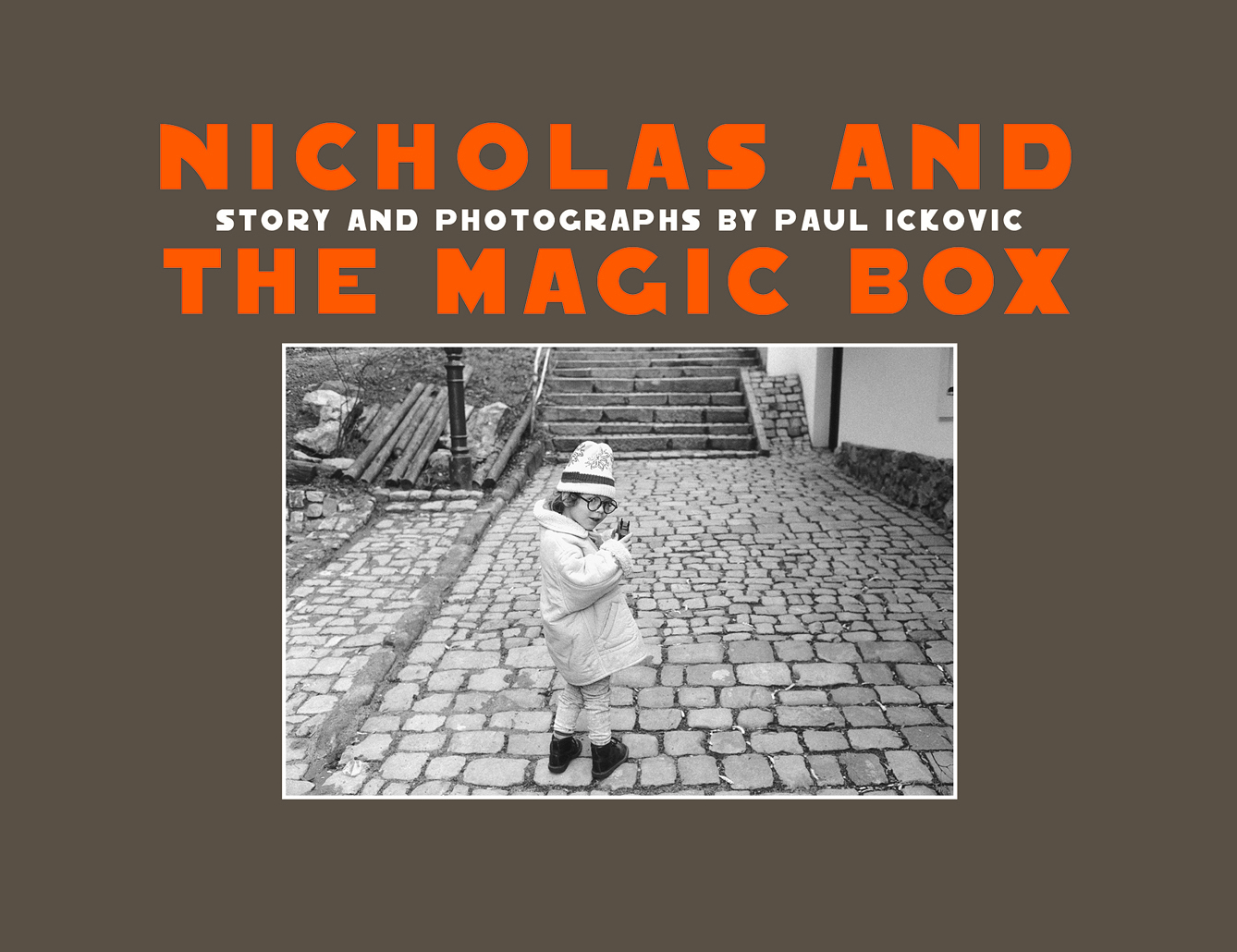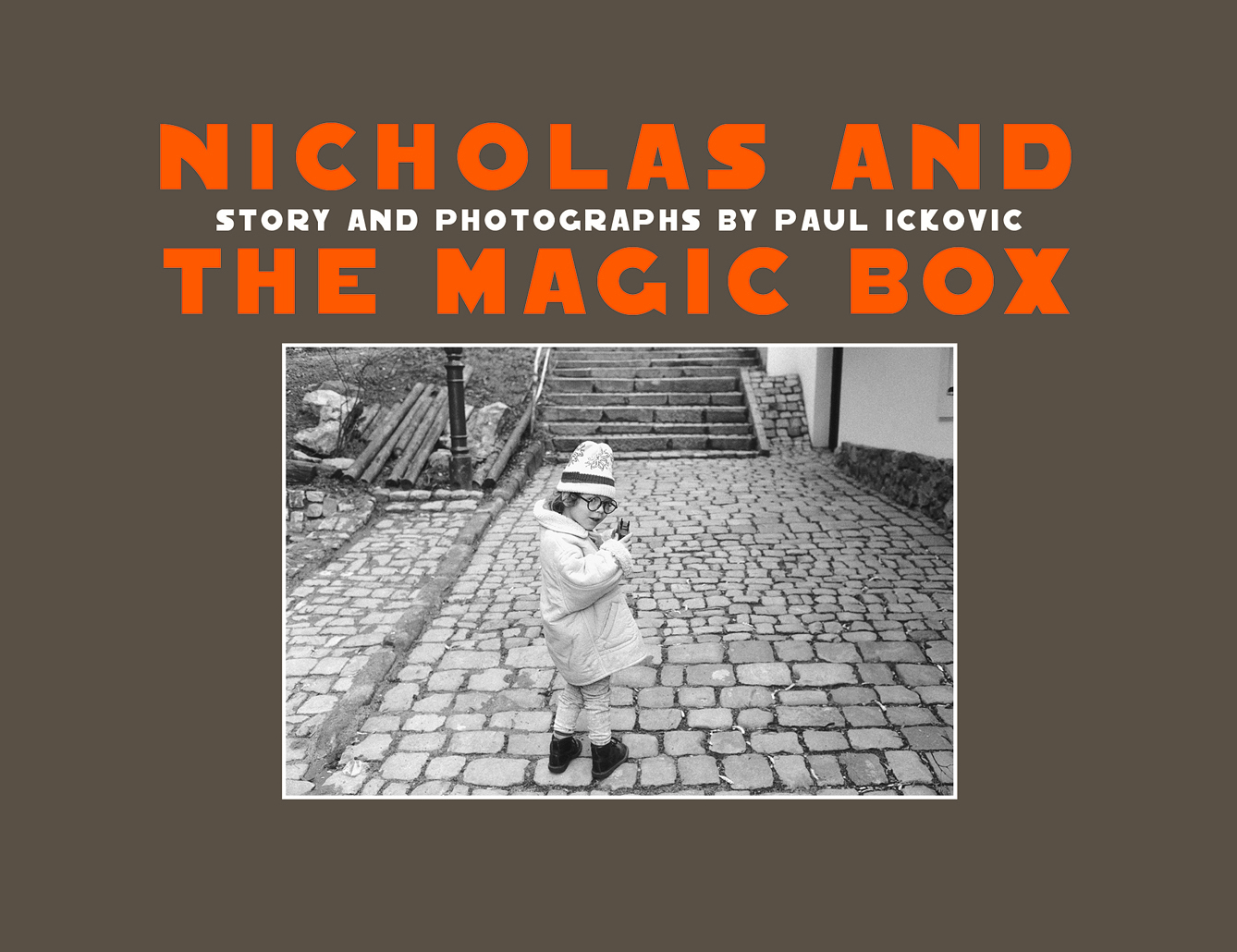 Nicholas & The Magic Box
Text and photographs by Paul Ickovic
Impossible Dream Editions, 2015
5 1/4 x 8 inches. Edition of 100.
In a land of castles and bridges,
Tilted houses and cobblestone streets,
There lived a little boy named Nicholas...
So begins the delightful story of Nicholas and the wonders revealed with his camera. Set in Prague, the story is illustrated with Paul Ickovic's charming and mysterious photographs, beautifully printed in tritone.
For children of all ages.
Designed by Mason Singer. One hundred copies, printed in tritone on an HP Indigo digital press at Puritan Capital, Hollis, New Hampshire.
Born in Kettering, England, Paul Ickovic emigrated with his family to the United States via Czechoslovakia and Colombia at age thirteen. Assistant of Henri Cartier-Bresson, friend of Josef Kudelka, his influences are those of the great documentary and street photographers, but the daring and heart in his photographs is his alone. A pilot, printer and musician, he is the author of In Transit, Kafka's Grave, Safe Conduct, Gorgeous Infidelities, and a children's book, Nicholas and The Magic Box. His photographs are held in the permanent collections of the Museum of Modern Art, the Minneapolis Art Museum, The Smithsonian and the New York Public Library. He lives in Ljubljana, Slovenia.
Please allow two weeks for delivery.